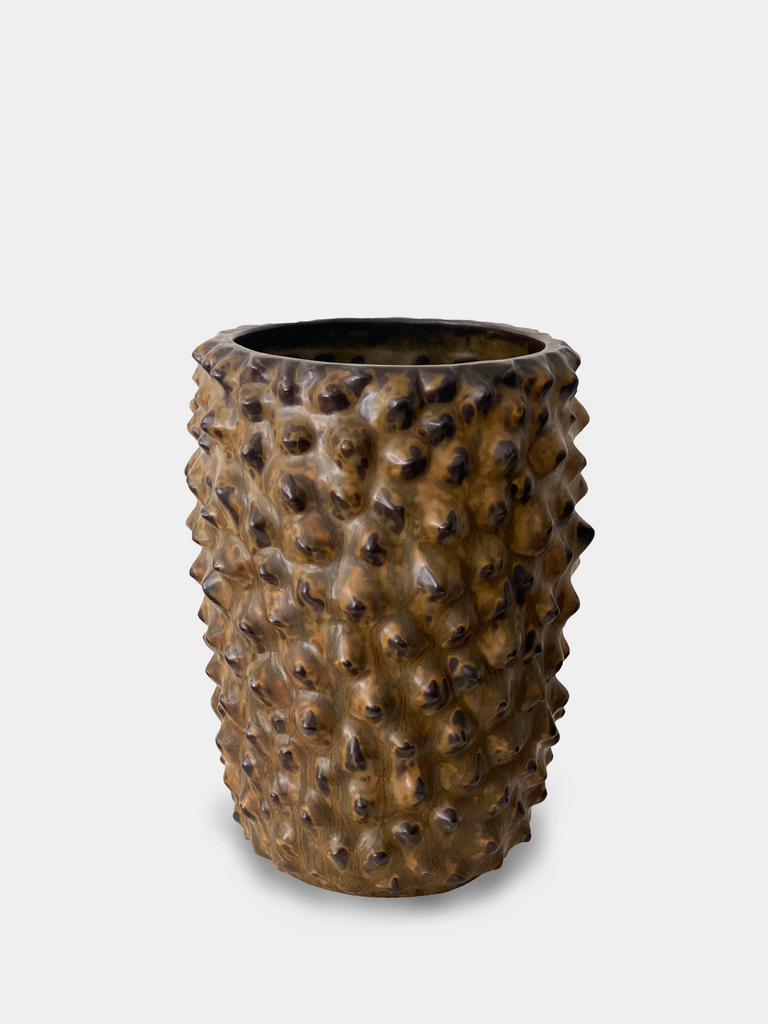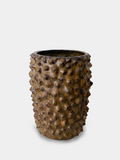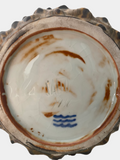 Axel Salto Vase
Axel Salto (1989-1961)
Stoneware vase modeled in budded style. Decorated with ochre brown and dark
brown glaze.
Signed 'Salto', numbered, 1936.
Manufactured at Royal Copenhagen in 1936.
Provenance: The private collection of Henning Stochholm Møller. From 1953-1964
Henning Møller was news editor and editor at the periodical "Kunst", from 1958
art critic at the paper "Socialdemokraten" and editor at the art supplement of
Oplysningsforbundet, from 1975-1986 art critic at the paper "Aktuelt". Thence by
descent within the family.

Literature: "Axel Salto - Master of Stoneware", CLAY Museum of Ceramic Art
Denmark, ill. in model register p. 174, #170.
H. 25.6 cm. Diam. 18.5 cm.