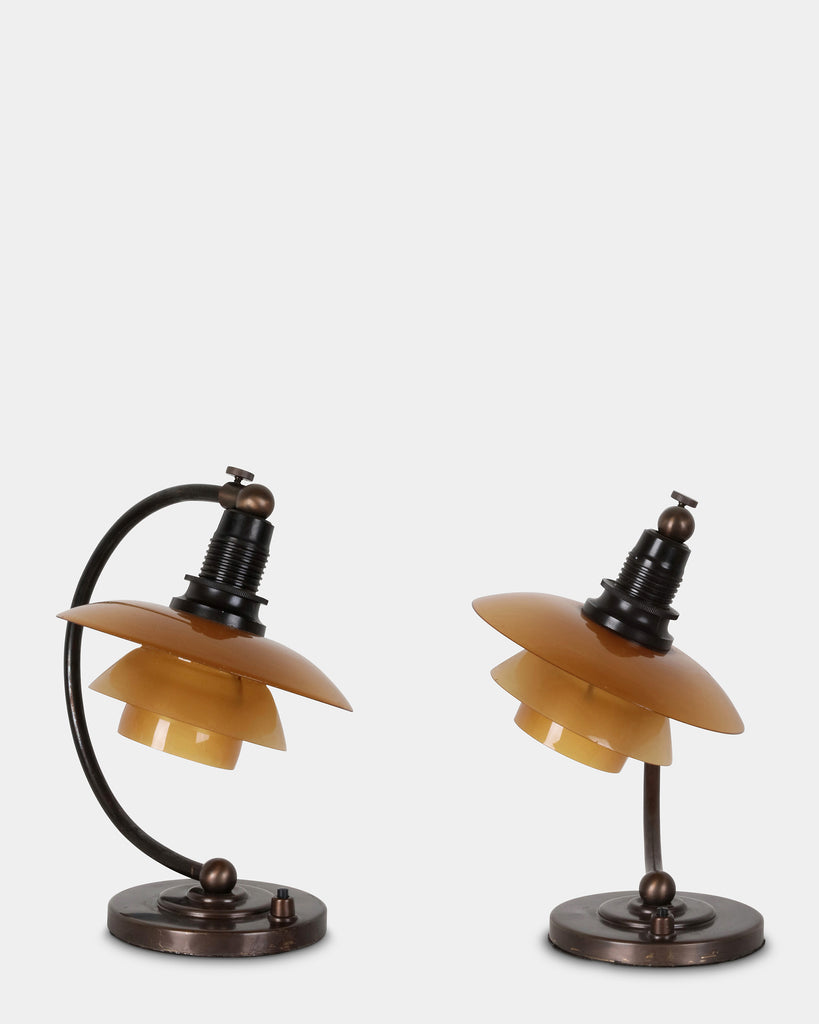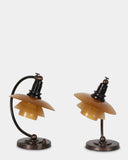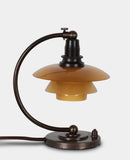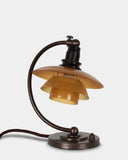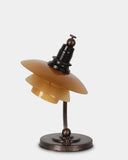 PH 1/1 Night lamps
Poul Henningsen (1894-1967).
´Natbordslamper´, a pair of 1/1 night table lamps by Poul Henningsen with browned brass stand, socket in bakelite and amber colored glass shades.
Produced by Louis Poulsen in 1936. Stamped PATENTED.

Height: 33 cm. Diam. 10 cm. 
Manufactured by Louis Poulsen in 1939. 
Price: 75.000 DKK