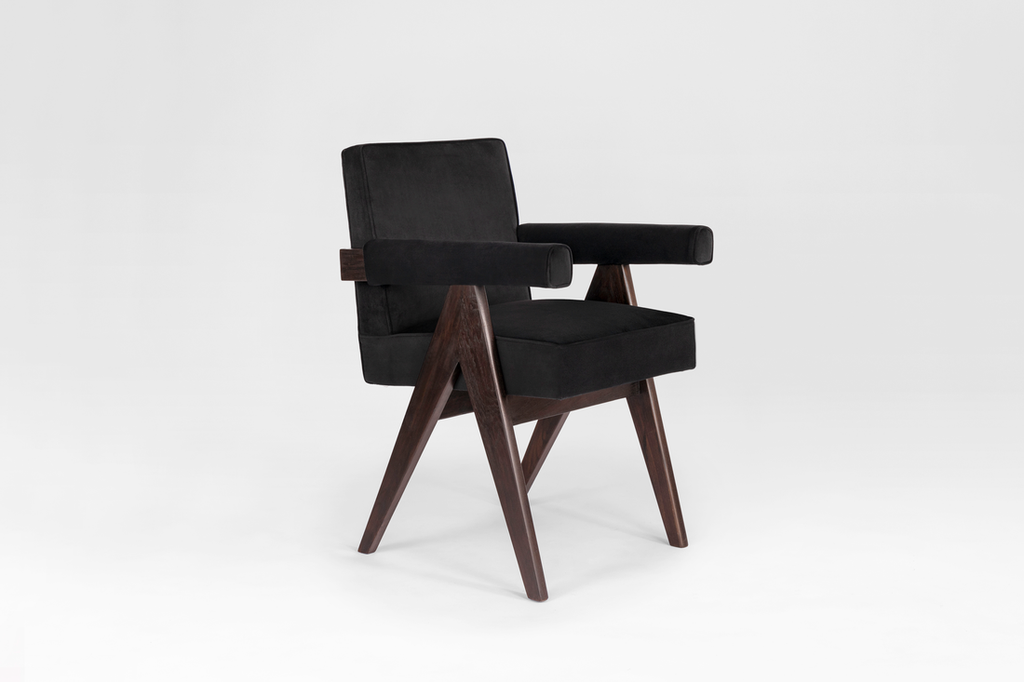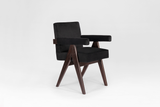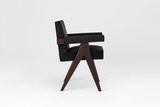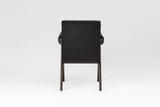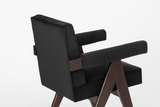 Committee Chair by Pierre Jeanneret
Pierre Jeanneret (1896 - 1967), Geneva, Schwitzerland. 
The classic Committee Chair made for various administrative offices in Chandigarh after the Pierre Jeanneret designs.
Materials Used: Teak (origin: natural forests in Northern India) and the pictured committee chair has been upholstered in a black suede textile.
Design Period: Mid 1950s. 
Height: 89cm / 35 Inches
Length: 57.25cm / 22.5 Inches
Depth: 60.5cm / 23.75 Inches (Front to Back)
Armrest Height: 71cm / 28 Inches
Seat Height: 50.8cm / 20 Inches
Price: 13.400 DKK