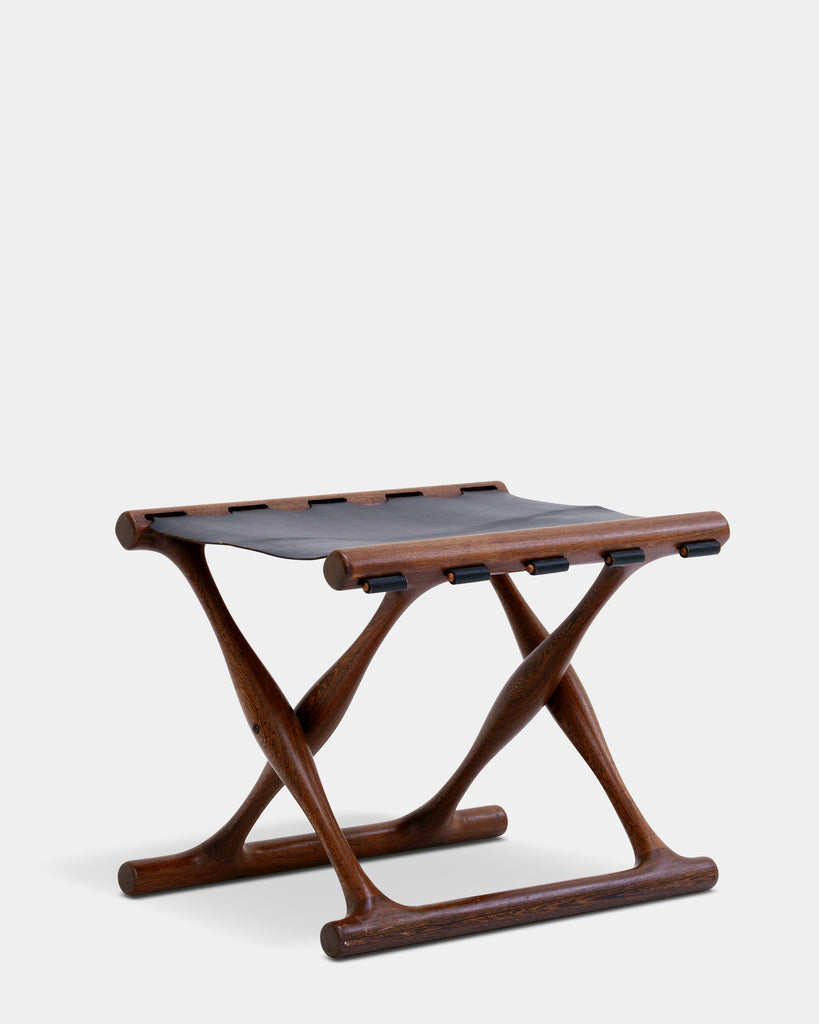 Poul Hundevad ´Guldhøj´ stool
Poul Hundevad (1917 - 2011)
The "Guldhøj" stool is made by the Danish craftsman Poul Hundevad in wenge wood, after drawings of the original folding chair found in Guldhøj, an old barrow in Denmark.
The stool is produced slightly larger than the original Guldhøj stool for the sake of the larger contemporary people.

Height: 37 cm., Depth: 39 cm., Width: 48 cm. 
Price: 18.000 DKK