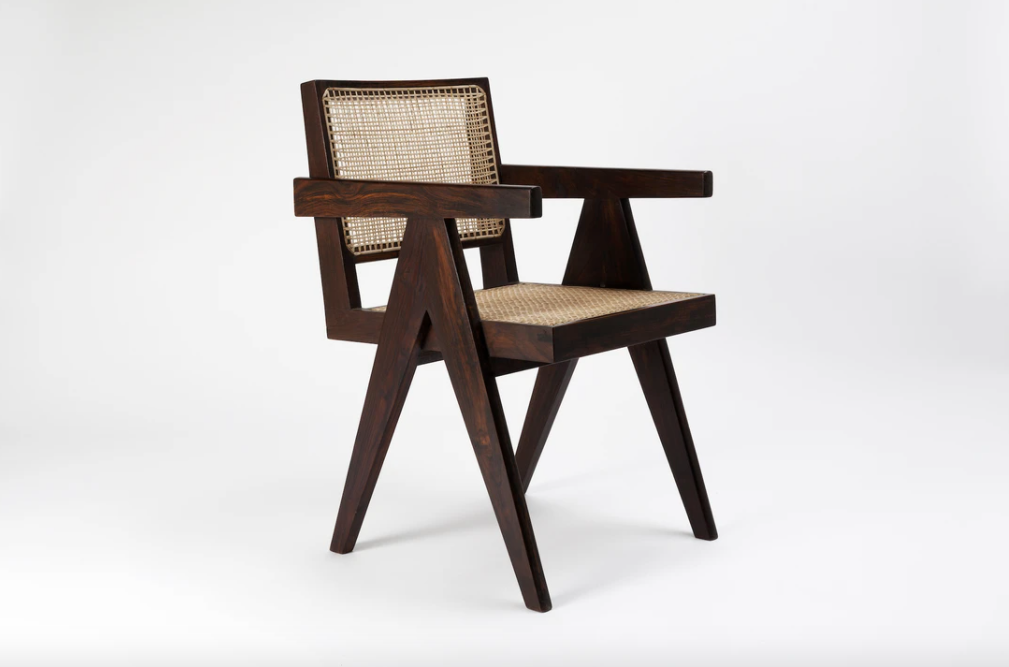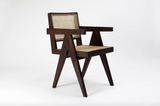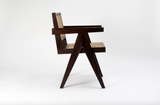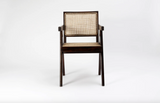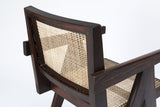 King Chair by Pierre Jeanneret - Srelle
Pierre Jeanneret (1896 - 1967), Geneva, Schwitzerland. 
The classic office / dining chair from the Srelle collection made for various administrative offices in Chandigarh after the Pierre Jeanneret designs.
Materials Used: Teak (origin: natural forests in Northern India) and natural cane.
Design Period: Mid 1950s. 
Height: 84.5cm / 33.2 Inches
Length: 56cm / 22 Inches
Depth: 50cm / 19.6 Inches (Front to back)
Armrest height: 67.5cm / 26.5 Inches
Seat Height: 46cm / 18.1 Inches